Blog The Ultimate Guide On How To Optimise Your Google My Business Listing
What is a Google My Business listing and how do I optimise it? If you're a business owner who wants to quickly attract more online customers then this is the kind of question you need to be asking. 
In the blog post below, we've brought you the ultimate guide on how to optimise your Google My Business listing, including information on what a My Business listing actually is, how you can go about setting one up and some of the best practices involved in maintaining your listing online. If you own a business then you can't afford to ignore this incredible search engine feature and the instant benefits it could bring to your company. 
Although optimising your Google My Business listing might sound like a daunting task at first, never fear! In this article we've brought you all of the information you could ever need to make the process as painless as humanly possible.
This blog post explores:
What a Google My Business listing is and how it can benefit your company
A step-by-step guide on how to create a business listing
Google My Business optimisation/best practices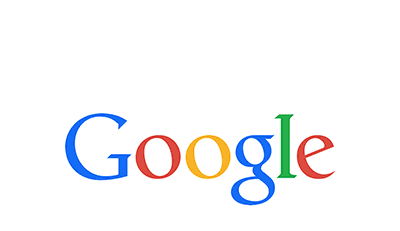 What Is A Google My Business Listing?
If you've ever googled a business then the chances are very high that you've already seen a Google My Business listing before.
These listings or 'knowledge graphs' often pop up on the right hand sidebar of the Google search results page. They appear in the form of an information box which contains a company's name, phone number, address, business hours and a link to their website (plus any pictures or Google reviews). 
Check out this example below:
The information contained in this knowledge graph is generated from the company details listed on Google's business platform, Google My Business. This online portal is a highly-rated business listing that millions of companies use every single day. So what are some of the benefits?
Google My Business provides you with all of the tools necessary to showcase your company's information on Google, the largest and most popular search engine in the world. It allows you to engage with your customers and provides data on how users are interacting with your knowledge graph.
Perhaps most importantly, it's 100% free to use. All you need to do is sign up and login to get started. In the next section, we've provided a handy step-by-step guide on how to do just that.
How To Create A Business Listing On Google
Head over to www.google.com/business/ and click 'Start Now' to create an account. 
Click 'Get on Google' to choose your Google business account email and sign in. 
Locate your business using the name and address search bar. If you can't find it straight away, click on the option 'don't see a match' and add your business manually. *If you see an existing listing, then go to the next section 'How To Claim A Business Listing' below.*
Enter your location and business type using the categories that Google provides. Try to enter at least three best matches related to your brand's product or service. 
Verify your business by following Google's authorisation process. Google will send your company a unique code via snail mail (shock horror!). Although this takes a few days to receive, it only takes a minute to type in the code later on. 
Take a tour of Google's dashboard and find out exactly how everything works (the search engine will automatically send you a pop-up asking if you want to tour the platform). 
Set up your business profile. Add your contact details, business hours, a photograph and anything else you can think of which will attract potential customers to your business. It's always a good idea to include a direct link to your company website. 
And that's all there is to it! Next time somebody searches for your business on Google, they'll have a clear and informative knowledge graph to look at which will allow them to easily interact with your company.
However, some business owners find that when they search for their company name on Google My Business, a listing already exists. This may have been made by a former employee or a rival competitor with a similar name or location.
Panic not – all you have to do is request access from the person who originally created the listing by 'claiming' it for yourself. As we explain in the next section, Google has a very simple process in place for this kind of scenario.
Otherwise, scroll down to 'Google Knowledge Graph Optimisation' for tips on how to make your business knowledge graph even more attractive to potential clients.
How To Claim A Business Listing
If your business already appears once you've typed in your address (see step 2 above), then click on it. The listing will say that somebody else already created it, but if you're the true company owner then you can claim the listing for yourself.
There could be plenty of reasons why your business has already been listed – some people like to help out Google by inputting as much business information as possible. In some cases, a previous company employee could have listed the business then left it to flounder in the depths of Google's search results.
If someone from your company previously created a Google My Business account, Google allows you to contact the listing owner via email and asks them to grant you access to the account.
If the listing was created by an anonymous source, the process takes slightly longer. Google gives the unfamiliar listing owner 7 days to reply, after which time you can override the ownership by wresting control from the inactive user.
Google Knowledge Graph Optimisation
In this section, we've included 4 basic tips on My Google Business listing best practices.
Don't be tempted to try and garner fake reviews
Google is now intelligent enough to recognise when your company knowledge graph has been flooded by fake reviews. Even if the search engine bots don't spot all of those ridiculously over-enthusiastic 5-star reviews, then internet users won't be as easily fooled. Instead you could offer customers a small incentive (such as a discount or free delivery) to leave a Google review.
Regularly update your social network accounts
Not only does the knowledge graph provide a link to your official website, it also shares your social media accounts, including Instagram, YouTube channels and Google+ profiles. Make sure you keep these looking relevant and updated for any potential customers out there. Alternatively, here at Auctus Digital we can look after all of your social media accounts for you. 
Write some Google Posts
This follows the same idea as your social media accounts. Google Posts appear as snippets inside your knowledge graph, so feel free to use them as a way to promote your latest offers or exciting company news. 
Don't be tempted to overuse keywords
Keywords are search phrases that people use to find the products or services that your business is selling. For example, if you own a dental practice in Liverpool, a relevant keyword might be 'private dentist Liverpool'. While it's an excellent idea to include some relevant keywords in your business description, don't over-stuff target phrases because Google sees this as a red flag. 
Top tip: as we've stated in previous posts, SEMrush is an excellent tool to help you get started on researching keywords relevant to your business. 
Conclusion
Hopefully we've demonstrated just how easy it is to list your business on Google. There are plenty of benefits to this process and it's all completely free, so if you follow our handy step-by-step guide then you really have no excuses not to use Google My Business as part of your company's online marketing strategy.
If you want more information on how to harness the power of online business listings to divert traffic to your website then please get in touch with Auctus Digital today. We can help you to further optimise your Google My Business account and also suggest other ways that your business could increase its online presence.