Blog, Posts 10 Reasons Why Your Business Should Be Blogging Regularly
Maintaining a regular blog on your website can often seem like an unnecessary chore. But there's actually a very good reason why you should be keeping your business site updated with some user-friendly content from time to time. So try to stay open-minded as we take the pain out of regular blogging for your business and explain why you need to get started on this seemingly unimportant task straightaway.
This article will explore:
The key benefits of blogging regularly for your business
Practical advice on how to start writing quality blog posts today

The Top 10 Benefits of Blogging
First of all, you need some persuading that blogging should form a key part of your company's digital marketing strategy. Digital marketing is a broad term which employs several strategies to help your business increase its online visibility. Here are ten reasons why blogging is one of the most important tools you can use to promote your business online:
1. Frequent posting shows that your website is still active
This is one of the most basic benefits of an up-to-date blog section. When users access your website and see a newly-published post then they'll instantly receive reassurance that your site is still relevant and functioning. Plus Google ranks active websites far higher up in its results pages.
2. It increases the number of target keywords on your website
Keywords are still an important part of good SEO practice. Every article you upload to your blog increases the amount of target keywords on your website and at the same time helps to boost your site's visibility for those keywords. If your business sells hot tubs then you can compile a list of articles full of targeted keywords such as 'luxury hot tubs', 'award winning hot tubs', etc. which will help to increase your search engine ranking.
3. Blogs help to increase the amount of organic traffic to your site
When users search for a specific term online such as 'how to blog for business' then they're looking for a clear answer to a specific question. By creating high-quality, informative and well-written content you will have a better chance of directing them straight to your website.
4. Blogging regularly increases the size of your website
It sounds like common sense, but the more you write, the more content that appears on your website as a whole. Search engines like Google prefer larger sites with a higher domain authority, leading to yet more traffic to your website.
5. Retain existing customers with exciting content
Interesting blog posts help to keep your brand feeling exciting and new. You can include videos, graphics and even competitions to engage your existing clients, which is something that Auctus Digital is particularly adept in. Existing customers will appreciate the information and are more likely to recommend your business to other people.
Which brings us on to the next point…
6. Attract new customers
New users are just as likely to be impressed with a blog that is well-maintained and provides its readers with useful information. You can even use a number of free keyword tools to work out who you want to attract to your business before creating a blog post around those targeted keywords.

7. Build links through your blog
With SEO, link building is the name of the game. This is because search engines rank websites much more highly based on the number of links they gain from quality sites. Your blog is a perfect way to create compelling content which other websites will want to share with their users.
8. Increase your social media platforms
Regular blog content really helps to drive up your social media following. How? Posts can easily be shared on Twitter, Instagram and other platforms, helping to increase your visibility on social media and spread the word about your business to people who might not otherwise be Googling you. Here at Auctus Digital, we use a network of Facebook pages totalling 7 million fans to easily promote our content.
And if you don't believe us, then check out this graphic from Lyfe Marketing which highlights the importance of interesting content for social media users:
9. Move traffic around your website (otherwise known as 'traffic ushering')
Every post you upload can help to direct your readers to other parts of your website which require actions. For example, if you own a window cleaning business and a company is looking for a quote, you can write a post which then contains a call to action (e.g. 'click here for a free quote').
10. Data capturing
Blogging regularly allows you to capture data and analytics for future marketing purposes i.e. you can use the information about people who visited a specific post to try and remarket to them directly.
So with all of that in mind, how exactly do you write high-quality content for your website? Blogging is an excellent tool but you have to know how to use it properly. Below we've included seven basic principles which you can start employing on your website today.
The seven basic principles of blog writing
1. Write frequently
We won't hammer this point home anymore – we've already explained why frequent blogging is a good idea. But exactly how often do you need to upload content? Basically you should make sure you're writing at least two new blog posts every single month.
2. Find the right balance
Don't be tempted to write blog posts solely based around internal company news. Only 20% of your content should comment on company news – the rest of your blog should engage with industry-wide issues.
3. Be flexible
If a new update emerges within your industry, then comment on it. Don't rely solely on a calendar to keep your blog fresh, exciting and relevant.
4. Write longer posts
Most people are surprised to learn that lengthier posts are better than shorter articles. Aim for between 750-1000 words with every post you upload.
5. Include keywords
Know what keywords you want to target with each post – then make sure that you include some of them in the body of the text. Just make sure not to overdo it.
6. Include media
Make sure that your content is eye-catching and interesting with some images, videos and infographics to break up all of that text. Search engines love this kind of stuff!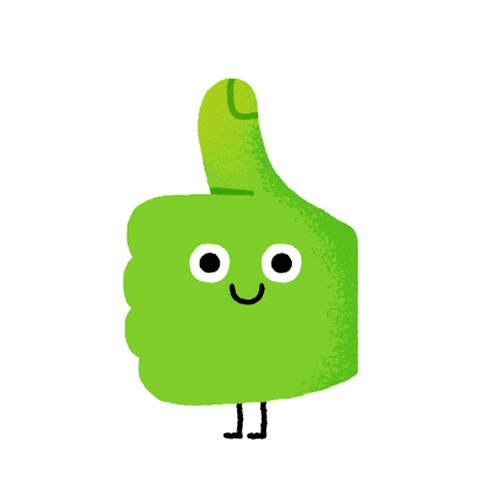 7. Set achievable goals
Make sure you know what you're setting out to achieve with your blog. Do you want to increase traffic to your social media accounts or retain existing customers? Have a clear goal in mind and stick to it.
Conclusion
Don't be tempted to leave your website blog on the back burner. As we've seen, it can be a really useful tool for increasing your company's search engine visibility and introducing new users to your site. Use our 7 basic principles above to get started on your own site today and begin blogging regularly.
If you're still not quite sure about where to get started, here at Auctus Digital we can create content specifically tailored for your business. We can also use this content to increase the influence and reach of your social media platforms, particularly Facebook pages. Why not get in touch with one of our team and discuss your marketing needs?